Just eight days after winning a national championship as the defensive coordinator for Florida State, Jeremy Pruitt was announced as the new Georgia defensive coordinator on Tuesday.
This move isn't indicative of SEC money ruling all, Jimbo Fisher's ability to work with others or Pruitt's commitment to a university. It was a business decision. Nothing more. Nothing less.
And in case you forgot, college football is big business.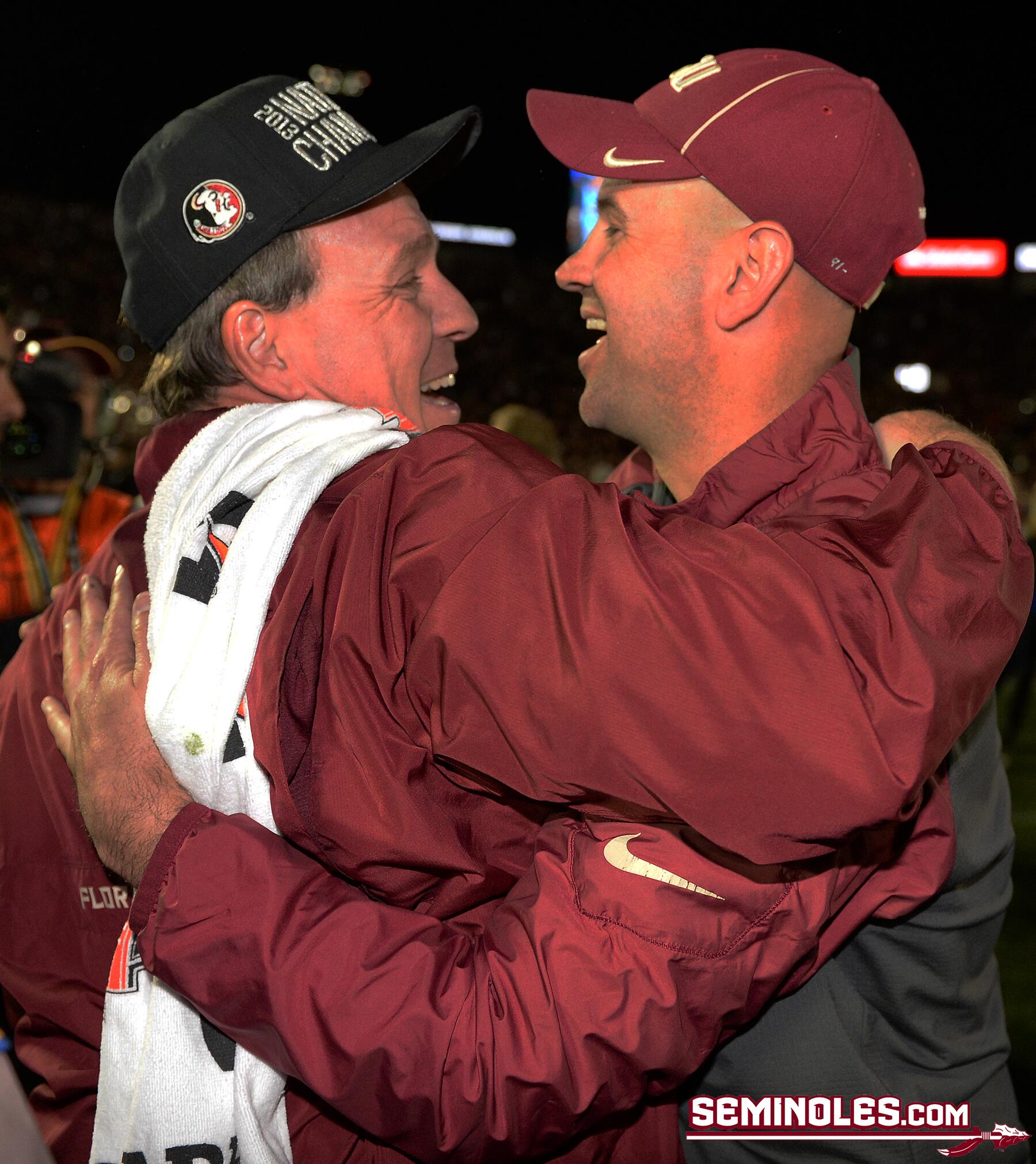 After all Mark Richt only had an opening on his staff after Todd Grantham left to become Louisville's new defensive coordinator for the cool price of $1 million per year over five seasons. Pruitt will earn $850,000 per year according to ESPN, at FSU he was making $500,000.
This is a really good hire for Richt and Georgia. Pruitt, although inexperienced, has a terrific track record as a recruiter throughout the southeast. This season FSU was No. 1 in scoring defense and No. 3 in total defense. UGA already had the 3-4 personnel from Grantham in place to run Pruitt's system.
As for FSU the sky is not falling. The Seminoles will lose some very talented players on defense to the NFL next season, but the roster is loaded with young talent. Fisher has two very capable in-house candidates in Charles Kelly and Sal Sunseri, who both have coordinator experience.
Kelly, who has experience as a secondary coach, would be the in-house frontrunner considering how Fisher has said he prefers a DC who coaches from the back-end when he hired Pruitt last year. Pruitt was one of six assistants that Fisher replaced prior to this season's title run and Fisher will have plenty of qualified candidates knocking on his door (or Jimmy Sexton's, he does control this whole thing).
The ones left in the cold with this move are current players and prospective recruits. Yes 2014 recruits have time to switch their commitments and sign wherever they please, but many built a bond with Pruitt (or insert any assistant coach in America here) and now will have to decide in a short amount of time if they trust the new staff enough, or if they need to move on.
As for current players, they would have to sit out an entire season if they wanted to switch schools like coaches are free to do. Sure schools could release players if they wanted out, or the NCAA could decide to change it's practices to do what's best for the student athlete, but that just wouldn't be good business.
And business is good.