14. North Carolina (1-4, 0-2 ACC): With no Bryn Renner (foot) the Tar Heels fell to Virginia Tech 27-17 on Saturday. This season is quickly turning into a nightmare for Larry Fedora and North Carolina. It's doubtful that UNC will be able to get to six wins, and with another loss this weekend they move into last spot in the ACC Power Rankings this week.
13. Virginia (2-3, 0-1 ACC): Seriously how did Virginia beat BYU in week one? The Cavaliers lost to Ball State at home this weekend, 48-27. The offense turned the ball over four times (three lost fumbles) and the defense allowed 506 yards of total offense. UVA travels to Maryland this weekend.
12. Wake Forest (3-3 1-1 ACC): Big win for the Demon Deacons Saturday against North Carolina State. Quarterback Tanner Price powered the Wake Forest offense, completing 24 of 39 pass attempts for 268 yards, three touchdowns and an interception. He also lead the team in rushing with 82 yards and a touchdown. Wake is off this week, which means that Demon Deacons could enjoy two weeks of not being in last place in the power rankings.
11. Duke (3-2, 0-2 ACC): Duke was off this weekend and will host Navy on Saturday. Earlier this year against Georgia Tech's triple option, the Blue Devils' defense gave up 469 yards of total offense and 344 yards rushing. Obviously Navy doesn't have the same skill guys at GT, but the Midshipmen are 3-1 this year and could give Duke trouble.
10. North Carolina State (3-2, 0-2 ACC): Do we really have to talk about how you can't lose games to Wake Forest N.C. State? The Wolfpack fell to Wake Forest 28-13 as quarterback Pete Thomas threw two interceptions. The Wolfpack secondary was abused by Michael Campanaro, who had 12 grabs for 153 yards and two TDs. N.C. State hosts Syracuse Saturday.
9. Boston College (3-2, 1-1 ACC): Boston College had an offensive explosion Saturday against Army in a 48-27 win. The Eagles put up 523 yards of total offense as senior running back Andrew Williams dominated. Williams ran for 263 yards and five touchdowns, as he averaged 8.8 yards per carry. Safe to say that Williams was a dude on Saturday. BC travels to Clemson on Saturday.
8. Syracuse (2-3, 0-1 ACC): Syracuse's move to No. 8 is more due to the fact that Virginia and N.C. State had truly embarrassing losses, while the Orange fell to Clemson 49-14 in its inaugural conference game. Like many teams this season, Syracuse had no answer for Clemson's offensive attack. Syracuse had just 74 yards passing in the game, but did gash the Tigers for 323 yards rushing. Jerome Smith led the way with 125 yards and a TD.
7. Maryland (4-1, 0-1 ACC): Speaking of embarrassing losses… Maryland was dismantled by Florida State in its final ACC trip to Tallahassee. Nothing went right for the Terrapins, including losing quarterback C.J. Brown to a concussion (I'm not sure how it wasn't a late hit by Jacobbi McDaniel). Maryland will have a chance to lick its wounds the next two weeks against Virginia and Wake Forest as it tries to prove it's 4-0 start wasn't just a product of a weak schedule.
6. Georgia Tech (3-2, 2-2 ACC): After a great start Georgia Tech dropped its second straight game Saturday against Miami. The Yellow Jackets led 17-7 in the fist half before ultimately falling 45-30. Tech's triple option looked crisper, with an average of 5.4 yards per run, but it was the defense that took a step back on Saturday. GT allowed 551 yards of total offense. GT travels to BYU on Saturday as it looks to get back on track.

5. Pittsburgh (3-1, 2-1 ACC): Pittsburgh had the week off to get things cleaned up after an ugly win against UVA two weeks ago. Now the Panthers have a chance to make a big statement as it travels to No. 24 Virginia Tech on Saturday. This game will go a long way towards determining whether it will be Pitt or VT challenging Miami for the Coastal Division.
4. Virginia Tech (5-1, 2-0 ACC): For the second straight week Logan Thomas didn't look like a tight end playing quarterback. Thomas was 19 of 28 passing for 293 yards and three touchdowns. UNC actually moved the ball on the Hokies' defense a little bit, but I still think Bud Foster has the best defense in the conference.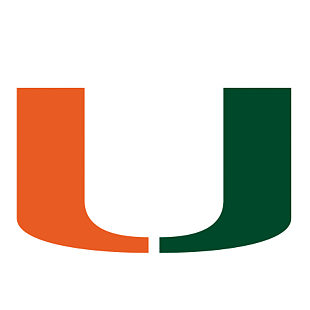 3. Miami (5-0, 1-0 ACC): The Hurricanes opened up conference play with a 45-30 win at home against Georgia Tech. Stephen Morris, who was hobbled by an ankle injury, passed for 324 yards, three touchdowns and two interceptions. Duke Johnson racked up 184 yards rushing, as Miami averaged 7.3 yards per rushing attempt. Miami has the week off before a Thursday night trip to UNC next week.
2. Florida State (5-0, 3-0 ACC):  After an up and down win against Boston College last weekend Florida State sent a message to the whole country Saturday with its 63-0 beat-down of Maryland. It tied the largest margin of victory ever over a Top-25 team. Jameis Winston was spectacular again with 393 yards passing and five touchdowns. More impressive than Winston was the Seminoles' defense. Maryland had just nine first downs and was 2 of 15 on third down. Perhaps Jeremy Pruitt has figured out how to best use his personnel.
1. Clemson (5-0, 3-0 ACC): Tajh Boyd kept Clemson on cruise control Saturday with 455 yards passing and two touchdowns. He did turn it over twice but it didn't matter as the Tigers rolled Syracuse. Clemson's run defense was porous, but the secondary came away with four interceptions (including two by Darius Robinson). Clemson hosts Boston College Saturday before the biggest ACC game in years in two weeks against FSU.