Ok we're four weeks into the season so it's time for some Power Rankings (or just rankings, I guess there is no real power behind them). I'll start with the ACC tonight and then put up my SEC rankings tomorrow.
14. Wake Forest (2-2 0-1 ACC): The Demon Deacons had a nice win, 25-11, over Army this week but still have a ways to go before moving up at all in this pole. Wake Forest's longest run of the season is 23 yards. Defensively they've been ok, giving up just 15.8 points per game, but they still have work to do to move up at all.
13. Duke (2-2, 0-2 ACC): The Blue Devils have plenty of work to do on defense. It's off to an 0-2 start in the ACC after losing 58-55 to Pittsburgh this weekend, following a 38-14 loss to Georgia Tech. In those two losses Duke gave up a combined 1,067 yards.
12. Boston College (2-1, 1-0 ACC): The Eagles do have a conference win under their belt thanks to a 24-10 win over Wake Forest in the rivalry, but they followed that up by losing 35-7 to a Southern Cal team who scored just 17 points on Utah State this weekend. I think Steve Addazio is the dude to get BC back on track, but he'll need a few years.
11. Syracuse (2-2, 0-0 ACC): Syracuse has bounced back nicely from an 0-2 start with two cupcake wins, including last weekend's 52-17 thrashing of Tulane. The Orange have been balanced on offense but we'll find out how good they are in two weeks when they make their ACC debut at home against No. 4 Clemson.
10. Virginia Tech (3-1, 0-0 ACC): Somehow the Hokies are 3-1 going into Thursday's ACC opener against Georgia Tech. Virginia Tech needed triple overtime to take down a second straight regional rival in a 29-21 win over Marshall. Logan Thomas and the Hokies offense don't inspire much confidence at all, but VT could ride it's defense to another bowl eligible season.
9. Virginia (2-1, 0-0 ACC): The Cavaliers have one of the stranger wins of the 2013 season as it took down BYU 19-16 in its season opener. UVA then came crashing back down to earth thanks to a 59-10 loss to No. 2 Oregon. The Cavs passing attack needs work, starter David Watford is just 65 of 98 for 481 yards, three touchdowns and six interceptions. We'll find out more about UVA as it travels to Pitt on Saturday.

8. North Carolina State (2-1, 0-1 ACC): The Wolfpack feel short on Thursday night for another top five upset in Raleigh. The defense looked surprisingly good, but until Brandon Mitchell returns I don't know how many Ws N.C. State will be racking up. The good news is with the exception of a trip to Tallahassee, the Wolfpack have a very manageable schedule.

7. Pittsburgh (2-1, 1-1 ACC): The Panthers received a rude welcome to the ACC thanks to Jameis Winston and Florida State, but bounced back for its first ACC win over Duke on Saturday. Pitt's defense will give up points all year, but quarterback Tom Savage should be able to win his fair shair of the shootout.s
6. North Carolina (2-1, 0-1 ACC): The Tar Heels let a big lead slip through their fingers on Saturday against Georgia Tech. I can't figure UNC out just yet. I really like quarterback Bryn Renner, but the offense has stalled against both GT and South Carolina this season. UNC needs a statement win over East Carolina this weekend (easier said than done).
5. Georgia Tech (3-0, 2-0 ACC): I think this Yellow Jacket offense could be the most dynamic attack that Paul Johnson has had in Atlanta. Vad Lee is off to a great start as the full-time starter and he actually has a nice crop of receivers to compliment the option rushing attack. Defensively things look much better this year under Ted Roof than they did a season ago.
4. Maryland (4-0, 0-0 ACC): In its final ACC season Maryland is off a quiet 4-0 start. The Terrapins thumped West Virginia 37-0 last weekend in College Park. C.J. Brown has been efficient this season with 1,050 yards passing, seven touchdowns and just one interception. The Terps are off this week before heading to Tallahassee on October 5. We'll see just how improved Maryland is then.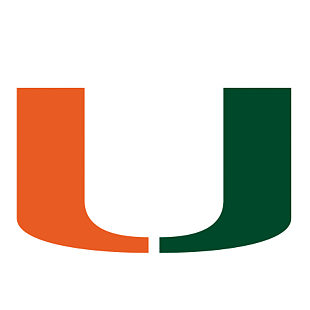 3. Miami (3-0, 0-0 ACC): The Hurricanes have the second most impressive win in the ACC this season, a sloppy 21-16 victory over No. 12 Florida. Still I'm not that sold on Al Golden's extremely young team. Miami travels to USF this weekend and then will host Georgia Tech in two weeks. Until its meeting with the Yellow Jackets we won't know if this Miami team is truly different than last year's mediocre squad.
2. Florida State (3-0, 1-0 ACC):  The Seminoles have been very impressive so far this season. They're ranked No. 8 in the country, have averaged 52.3 points per game and given up just 8.7 points a game. Jameis Winston sure does look like the real deal, but the schedule hasn't allowed us to really know just how good he or this team is. That won't change after a trip to Boston College this weekend.
1. Clemson (3-0, 1-0 ACC): The Tigers are riding a ton of momentum right now. Clemson defeated LSU in the Chic-fil-A Bowl to end the 2012 season and started 2013 off with a 38-35 victory over Georgia. Perhaps most impressive though was Clemson's performance on Thursday night. The Tigers started slow and quarterback Tajh Boyd didn't have his A-game. Yet they found a way to get it done on the road 26-14 over N.C. State. They'll be on cruise control until their October 19 showdown in Death Valley with Florida State.